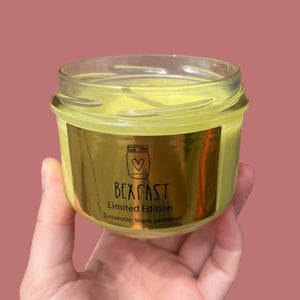 Missing our Apple Pie or Rhubarb Crumble Limited editions?
Never fear - We are here to turn your breakfast into dessert and your dessert into next level, wholesome, deliciousness!! Pour my cashew-based custard on your oats, layer it over crumble - or just eat it with a spoon! Incredible hot or cold.
Ingredients:
CASHEW NUTS, coconut rice drink (water, rice, coconut puree, sea salt), vanilla essence, agave, turmeric. That's it!
Pot size: 245g e (4 servings)