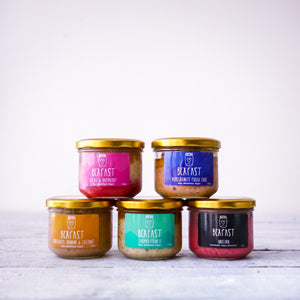 Buy breakfast for someone in need for just £3!!
This world could do with a real injection of love right now and what better way to show how much you care for someone than by feeding them and their families when things get tough. We have opened this food bank so that we can provide breakfast pots for our homeless, low income, vulnerable and refugee families here in London and will be working closely with some incredible charities that have their backs.
At the end of every month we will count up all the donations and I will commit my time and staff hours to making all the pots and getting them delivered to those in need. I'm really excited about this and I would love it if you could help us on this mission to spread some love, good food and happiness. Thank you!